is a place where you can record what you see in nature, meet other nature lovers, and learn about the natural world.
From hikers to hunters, birders to beach-combers, the world is filled with naturalists, and many of us record what we find. What if all those observations could be shared online? You might discover someone who finds beautiful wildflowers at your favorite birding spot, or learn about the birds you see on the way to work. If enough people recorded their observations, it would be like a living record of life on Earth that scientists and land managers could use to monitor changes in biodiversity, and that anyone could use to learn more about nature.
That's the vision behind iNaturalist.org. So if you like recording your findings from the outdoors, or if you just like learning about life, join us!
A little history
iNaturalist.org began as the Master's final project of Nate Agrin, Jessica Kline, and Ken-ichi Ueda at UC Berkeley's School of Information in 2008. Nate and Ken-ichi continued working on the site, along with Sean McGregor. Ken-ichi began collaborating with Scott Loarie in 2011, when they organized as iNaturalist, LLC and began expanding the site through numerous collaborations. In 2014 the California Academy of Sciences acquired iNaturalist, and now serves as the home for this endeavor. Scott, Ken-ichi, Alex Shepard, Patrick Leary and Joelle Belmonte now work on the site full time.
A whole lot of thanks
We wouldn't be able to make iNaturalist without many, many wonderful open source projects, open datasets, and public APIs, including (in no particular order): Catalogue of Life, uBio, Ruby on Rails, jQuery, Google Maps, Mark James' Silk Icons, and many more we're probably forgetting. We've also been helped by many people along the way, including Coye Cheshire, Andrew McDiarmid, and, of course, all our awesome users!
Staff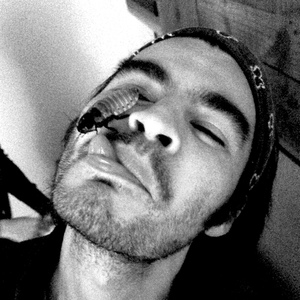 Ken-ichi is an avid naturalist with a background in both biology and software development, having worked as a wildlife technician, GIS developer, and web developer for a variety of organizations, including UC Berkeley and Goodreads.com. Ken-ichi developed iNaturalist while pursuing a Masters degree at the UC Berkeley School of Information in 2008. These days he tries to figure out what the title "co-director" actually means.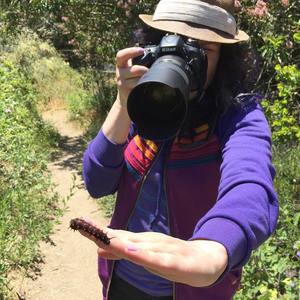 Joelle is a user experience designer from San Francisco focusing on mobile interfaces. She's worked on a variety of web and mobile design projects, and has recently learned to identify Umber Skippers. She joined the team in Spring of 2015 and is focusing on making iNaturalist more usable by a general audience.
Alex is a software developer and an artist. He has a BA in History from the University of Washington and an MFA in Printmaking from the San Francisco Art Institute. Alex's MFA coursework involved making video games, 3d prints, and interactive objects. Prior to joining iNaturalist in the fall of 2014, Alex led iOS development at Eyefi. He is currently working on a guide to Lobos Creek Valley in San Francisco.
Patrick is a software developer from Woods Hole, Massachusetts. He started working in 2001 as a developer and database administrator for the uBio project at the Marine Biological Laboratory. Patrick continued work on uBio while receiving his Computer Science degree from Skidmore College. In 2007 Patrick become one of the first developers working on the Encyclopedia of Life, where he remained as a Lead Developer until joining iNaturalist in 2014.
Scott has BS & MS degrees in biology from Stanford and a Ph.D. in environmental science from Duke. Before working on iNaturalist full time, Scott was a research fellow Global Ecology Dept. at the Carnegie Instit. for Science and a lecturer in the Dept. Geography at UC Berkeley with research focusing on global biodiversity loss from African elephants to the California flora. Since 2011, Scott has been directing organizational development at iNat.
Born and raised in Hawaii, Tony now lives in Oakland, California and is an experienced interpretive naturalist, photographer, and counselor. He has been helping out with iNat's outreach, support, and community management since 2015. When not at work, he enjoys looking for but rarely finding reptiles and amphibians.